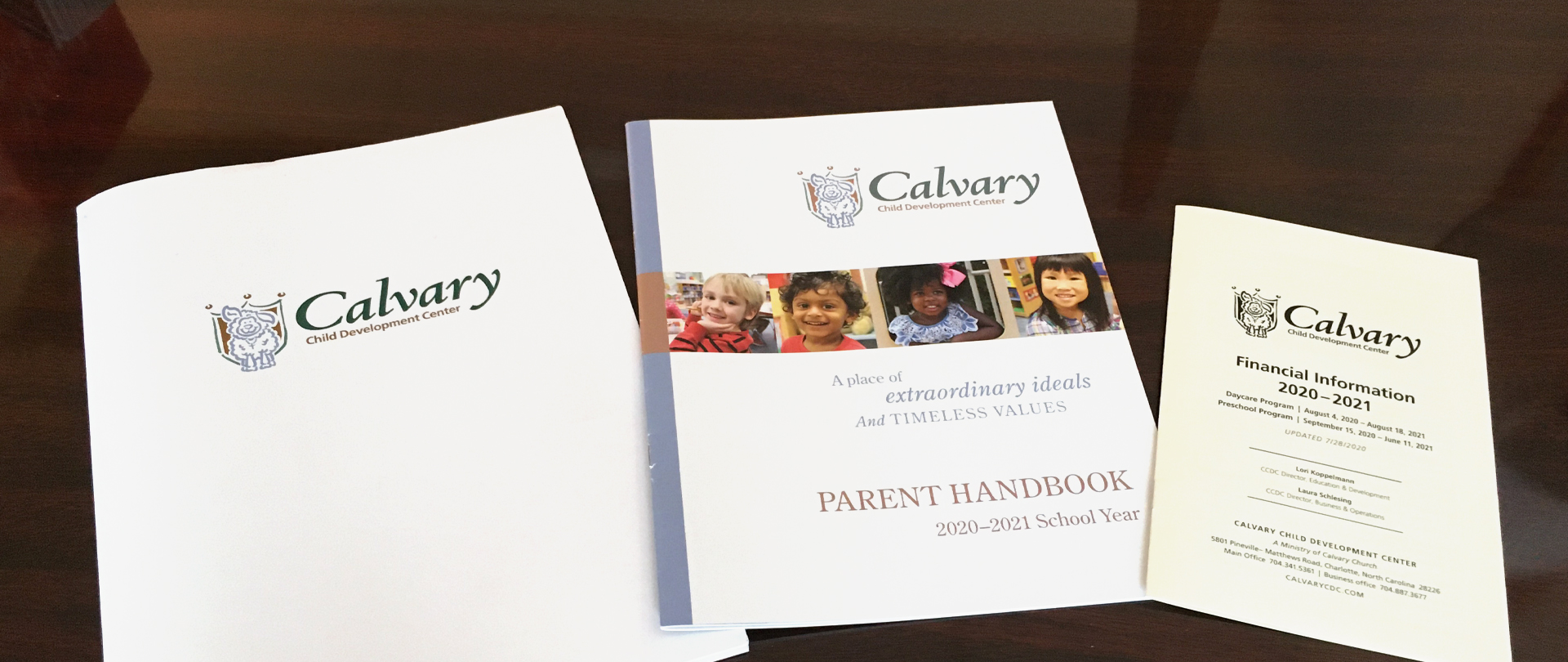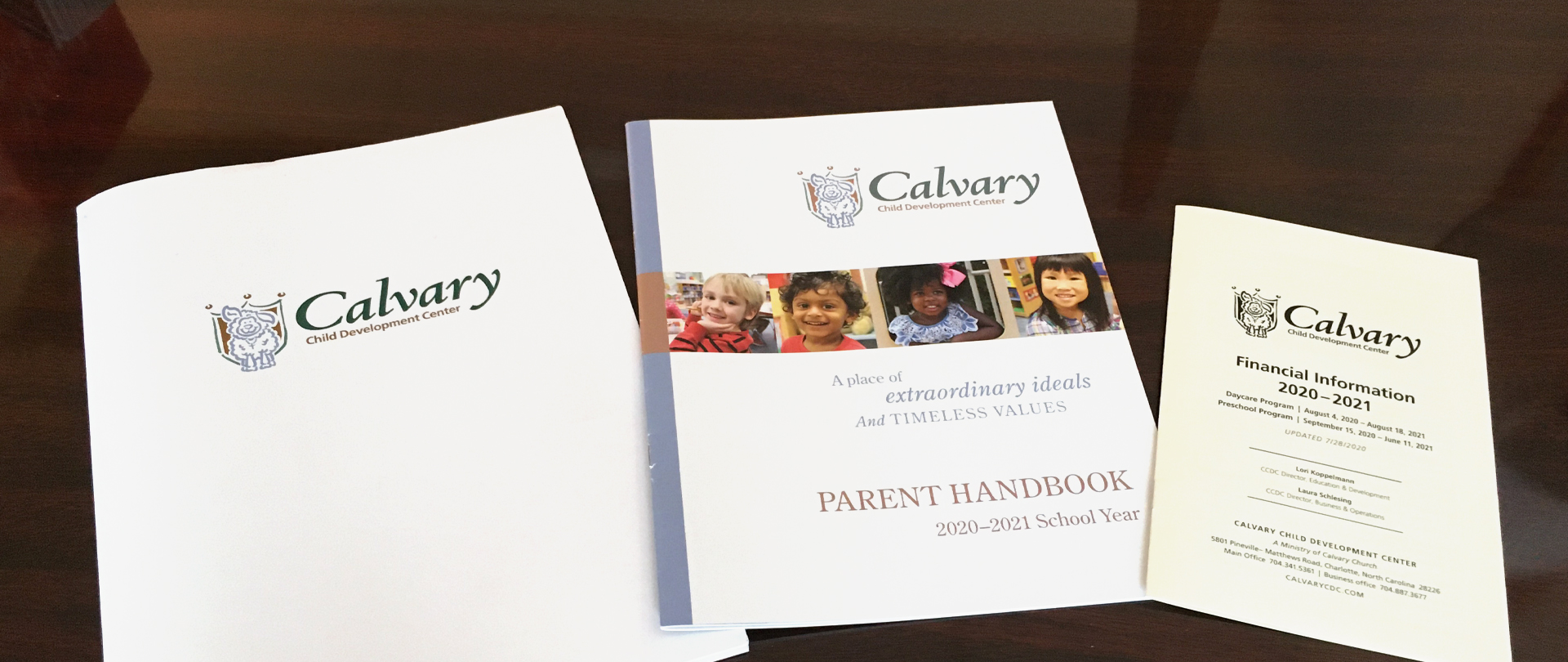 Our CCDC Parent Handbook provides information about our policies, practices, and calendars for the Preschool and Daycare programs we offer.
This updated handbook incorporates changes in our programs and protocols due to COVID–19. We continue to monitor the situation closely, and we'll update parents with any changes to our policies and practices as needed for the health and safety of our students, families, and staff. Thank you!
Read or download the e-publication below:
---
Calvary Child Development Center tuition and fees, as well as all related financial policies, procedures, and requirements for our programs, are detailed in the CCDC Financial Information booklet. This publication is available to parents and prospective parents in the CCDC Main Office.
---
CCDC School Year Calendars are subject to change. Should a calendar change be necessary DURING a school year, parents will be notified as soon as possible. If revisions are required for an UPCOMING year, an updated calendar will be posted and issued to parents.